PAINTBALL STORE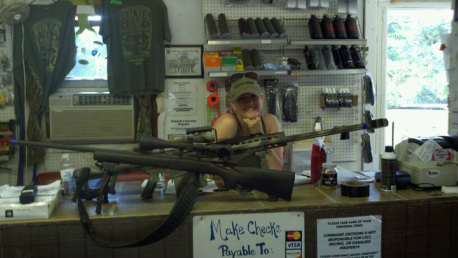 RENTALS
& REPAIRSAll rentals must be secured by leaving a driver's license on file with the store, which is returned when
all rental equipment is returned in satisfactory condition
.
Due to theft,
CDWC no longer rents out tanks
(CO2 or HPA)
without the marker.
The store will rent paintball masks for airsoft play to players, over the age of 18, who do not have have full seal goggles or to players under the age of 18 who are REQUIRED to wear full face protection before engaging in play.
Mask rental is $5.00 for the day.
CDWC does not have airsoft rentals available at this time
.
Barrel Sleeves
We are, as of January 1, 2006 a barrel sleeve only field. We are no longer able to rent barrel sleeves but do have them available for purchase in an assortment of sizes, colors, and price in the store. All players must have a barrel sleeve on their guns at all times when not in play - including while in the parking or picnic areas. Barrel sleeves are always available in the store for purchase. CDWC does not rent out barrel sleeves. This is an investment we feel every player should make to keep themselves, and those around them, safe.

Tippmann
Command Decisions Paintball does have a number of experienced marker technicians on staff and can fix your marker malfunctions! We are one of the only officially recognized Tippmann Certified Repair Centers in the area. Technician Labor Charge: $5.00 per 15 minute increment plus parts used.
PAINTBALLS
Command Decisions proudly features paintballs by Valken.

Field Paint is always available at the store.
High Performance Paint is available as well - Call for details and pricing.
Field grade paint is priced at $12.50 for a bag of 500 rounds or $50.00 for a case of 2000
Midgrade paintballs (subject to availability): $60.00 per case of 2000 or $15 for a bag of 500.
---