SPONSORS
What makes Command Decisions Wargames Center unique among others in this industry is it's sense of family and relationships. We are proud to feature the following sponsors and friends who have - and continue to - support us and the sports of paintball and airsoft. We hope that you check out their web sites. We give them our heartiest recommendation!
YOUR BUSINESS NAME COULD BE HERE -
CALL US IF YOU ARE INTERESTED IN BECOMING A SPONSOR
(828) 495-4155





---
CDWC IS A PROUD SPONSOR OF
TEAM FULL SCENARIO PAINTBALL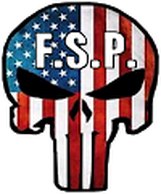 ---
AFFILIATIONS
Check out Command Decision's Affiliates for great Products and Services!
Click on the icons below to visit affiliate sites.